The CIT
Located in the heart of the city of Toulouse in a place steeped in history, La Cité Internationale Université de Toulouse has been welcoming french and foreign scientists, PhD student and and postdoctoral researcher since early 2023.
The entire project was developed by the Université de Toulouse and implemented by La Cité Jardins, a major stakeholder in the Action Logement group for specific housing in Occitanie. 
It offers a real living space designed to encourage interaction and exchanges between French and international students, researchers, doctoral and post-doctoral students. The residence provides a complete ecosystem where different socio-professional categories live together.
The Cité internationale Université de Toulouse was designed to incorporate 3 buildings with 383 apartments. Building H is dedicated to hotel accommodation for short stays. Buildings A & B offer accommodation in studio with separate kitchen or 1-bed apartments for longer stays.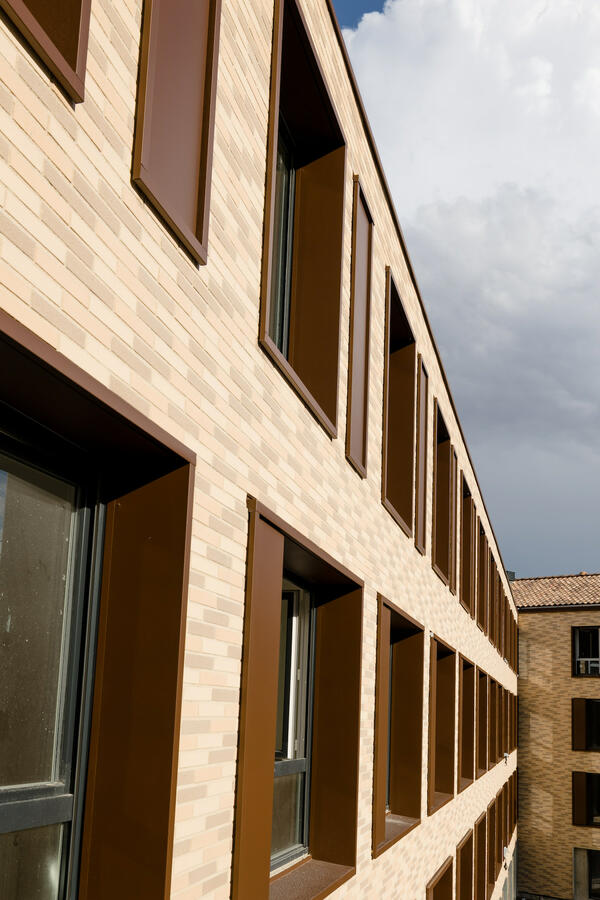 The Cité internationale Université de Toulouse is :
A student accomodation ;
A residential hotel ;
A university third place ;
A coworking space ;
A conference room ;
A restaurant.
An ideal location
Its geographical location offers immediate access to the lively atmosphere of the famous pink city and its various local shops. The Cité internationale Université de Toulouse meets the different expectations of its public, combining the effervescence of university life in Toulouse with a calm and warm environment to enjoy the city's green spaces.
The Cité internationale Université de Toulouse is built around a varied and comprehensive public transport system that provides rapid access to the many points of interest in the Greater Toulouse area.
In the immediate vicinity, there are:
The T1 & T2 tram lines which serve the new Toulouse Exhibition Centre (the MEET) and Toulouse-Blagnac Airport respectively;
Metro line B (Borderouge - Ramonville);
Bus lines L4 (Purpan - Grand Rond) and 66 (Basso Combo - Cours Dillon).
Numerous VélôToulouse stations are also available near the Cité internationale Université de Toulouse.